"The only reason to give a speech is to change the world."
Authentic, approachable, humble, humorous, inspiring.  These are a few words audience members have used to describe Mario Cesario.
For over 20 years Mario has been an inspirational figure, mentor and instructor.  His passion to see the lives of people changed for the better is evident when you hear him speak.  Mario's disarming demeanor puts the most guarded skeptic at ease.  His talks inspire, challenge and motivate! People who have heard him were encouraged to reflect on their journey and take leaps of faith for next level living.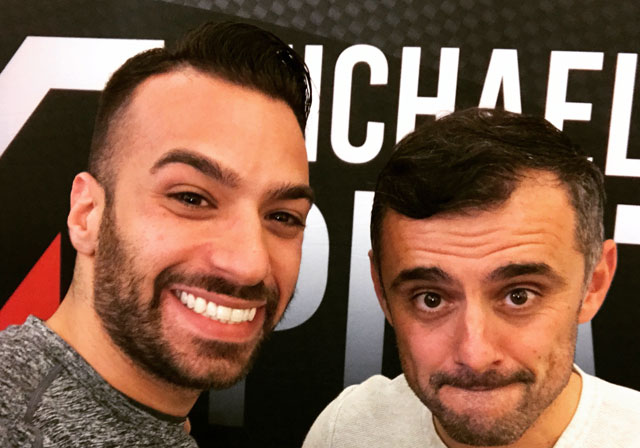 Today Mario is a serial entrepreneur who has started five companies with a combined revenue in seven figures…but it was not always that way.  A few years ago, a negative work experience forced him to make a decision that changed the course of his life – for the better.  Mario is proof that as a young entrepreneur you do not have to be a Silicon Valley tech startup to enjoy success.  While he enjoys his achievements, he is not resting on his laurels.  He's working to expand his businesses and create opportunities for others to get in the game. He has learned many lessons along the way, and he is eager to share that with your audience.
Every day Mario is motivated to make a difference. Mario states "what motivates me, honestly, is understanding that every decision, every action is either contributing to my greater purpose or not. And I think everyone really has a responsibility to meet their greater purpose for the betterment of their world, the community, the world at large. I do believe that I'm doing exactly what I should be doing. It motivates me to wake up in the morning to be a great husband and father, friend and community member. I want to make a difference. People wonder can one person make a difference? I absolutely believe that anyone can and I want to connect with people who think likewise."
Mario will inspire your listeners to value and employ the exponential power of teamwork, provide practical advice on evaluating opportunities, share personal stories of risk, failure and recovery, and motivate them to passionately pursue their goals. Mario sincerely believes everybody ultimately wants to get better and be successful but acknowledges that path can be really challenging for anyone. He knows having an encouraging mentor who inspires and confronts has helped him and he pays it forward when speaking to groups.
Mario is sincerely a people person. In gratitude for the success he has experienced, Mario's personal conviction is to fulfill his purpose by impacting people and creating a positive ripple effect. He wants his success to extend to significance by helping people achieve the success they envision for themselves.  Mario wants his journey to encourage and motivate others and to instill in them that in spite of the roadblocks and disappointments that come with the entrepreneurial experience, the goals they set are the goals they can get!
You care about your audience!  Bring Mario in to inspire them to their next level of greatness!