"Entrepreneurship is about turning what excites you in life into capital, so that you can do more of it and move forward with it."
Mario Cesario has been creating his future since 2010, starting with a small martial arts studio of ten students growing it into five businesses serving over a thousand customers and counting with revenues in the seven figures. He is a big thinker, inspired dreamer, and serial entrepreneur who is excited to start new ventures, generate new jobs, and develop and mentor future leaders and business owners. He creatively explores the ultimate potential when studying and seizing an opportunity.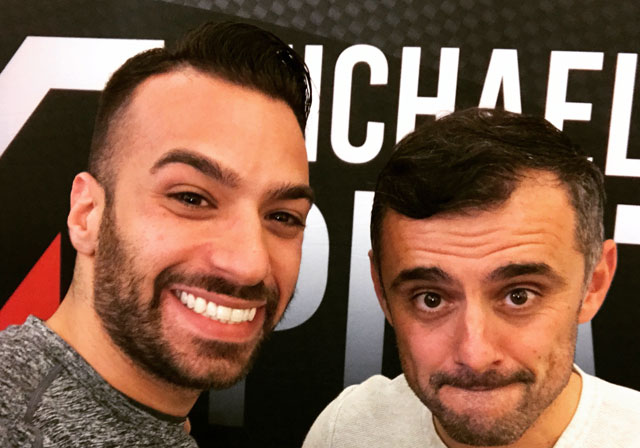 When faced with the inevitable challenges associated with starting and running a business Mario employs next level thinking. Not wasting an opportunity to learn he finds creative solutions and uses methods to help those challenges propel him to the next level. Mario's approach does not come just from theoretical strategy but tactical, actual applications of things that have worked and those that have not.
Mario believes there is always a positive outcome – not necessarily a successful outcome.  His creative approach allows him to think through different scenarios to ultimately make the best choices. He knows that a positive outcome exists even if the choice is to decline an opportunity that he perceives would not end well. Mario observes "a lot of entrepreneurs tend to be the types that are ready, fire, then aim. And I think the ability to aim before firing is an important quality, especially as you're growing. Opportunities always seem to materialize but since other people depend on you, there is the responsibility to make the best choices that you can possibly make."
Mario especially loves working with millennials and is on the lookout for Gen Zers. Mario shares "As a millennial, I feel like there's so much untapped potential there. I love working and surrounding myself with anyone who's open-minded and feels like they can learn something from anyone – it's a personal practice of my own. I never walk into a room feeling like I know more than anyone else and because of that I position myself to learn something every time.
Mario is an astute risk taker who has evolved as his personal circumstances changed.  He recalls "There have been moments in building my company where I have risked financially everything I had and put it on the line. And I probably, at this point, have done that four times where I'm literally investing every dollar that I have and it has not worked out all four times. So going from feeling financially comfortable to broke with a family has been an experience that really put into perspective how important my visions are in relationship to the success I want to achieve. Having a family, children, and a loving relationship is part of that success for me as well. I take risk more seriously because I understand that certain mistakes can and will affect more than just me. As a 21-year-old entrepreneur when I started I didn't really have anything to lose. Now the stakes are much higher I have a deeper appreciation of risk, when properly exploited, has its reward.
Mario's passion to develop and build a startup into something sustainable and growing has helped a lot of people and created numerous career opportunities. His desire is to continue to scale up to make an even greater impact!  Mario is a million dollar making Millennial!